Movie Day
The Children's Department will be showing
a recently-released PG-rated film
. For grades K-6. Popcorn and punch will be served. Remember to bring your blanket and pillow.
Sat, Sep 20th at 2pm
.
Preschool Story Time
What is a Doggy Doing in My Library?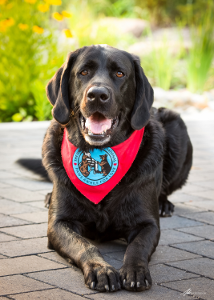 Join us for a special story and meet Griff (certified therapy dog) and his handler Joyce. Stop by the library or call to sign up for this special program.
Tue, Sep 23rd at 5pm
.
Friends of the Library Used Book Sale
All books will be sold on a donation basis. Thu, Sep 25th, 9-8pm, Fri, Sep 26th, 9-5pm, and Sat, Sep 27th, 9-Noon.
Photo Galleries Updated
Fall Festival
Stop in the children's room between 1 and 3 for some fall fun. We'll have fall crafts and activities and a special showing of
a holiday movie
. The movie starts at
1:30
. For grades K-6.
Sat, Oct 18th, 1-3pm
.
Robot Workshop
Join us for robot-themed activities and crafts. Design your own artbot to keep. For grades 3-6. Sat, Nov 15th, 2-4pm.
Watch this space for more children's programs and news.