Anime Club Thursdays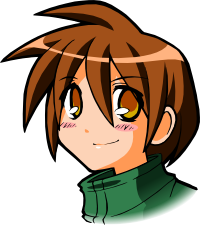 Join us the
second Thursday
of each month to watch anime, discuss manga and graphic novels, learn about Japanese culture, and more. For teens in grades 7-12. Cosplay is optional. New members are always welcome. There is no need to register: you can just show up.
Thu, Apr 10th, 6:30-8pm
and
Thu, May 8th, 6:30-8pm
.
National Library Week
April 13-19 is National Library Week, a week-long celebration of the library and our patrons.
Spring Chess Club
With the help of our chess master Mark Papenhausen and other club members, players can learn new strategies, face new opponents, and compete for the top rungs in our ongoing
ladder tournament
. New members in grades 4-12 are invited to join at any time. Refreshments are provided. You don't need to register for this: it's OK to just show up.
Thu, Apr 17th, 6:30-8pm
and
Thu, May 15th, 6:30-8pm
.
Photo Galleries Updated
Patron Appreciation Day
We'll bring National Library Week to a close by giving back to you, our patrons. Cake and lemonade will be served across from the main desk to anyone who drops by.
(Read More.)
At this time, the winning bookmarks will also be ready for the taking, and signs congratulating the week's winners will be on display around the refreshment area.
Sat, Apr 19th, 1-4pm
.
Fifth Annual Poetry Contest
Submissions for the poetry contest will be accepted during National Library Week, April 14th-19th.
(Read More.)
In honor of National Poetry Month in April, we encourage poets aged 18 years and older to submit an original poem for a chance to win this popular contest.
Each poet will be permitted to enter only one poem for the judges' consideration. Submitted poetry must be:
an original creation of the submitter
typewritten
no more than 40 lines in length
never previously published
Poems will be judged on thoughtfulness, grammar, tone, creativity, style and appearance. No additional artwork, please.
Prizes will be awarded for 1st, 2nd, and 3rd place poems. Winning poems will also be displayed at the library and on our web site.
Contact
Cassie
if you have any questions about the Poetry Contest.
Mon, Apr 28th
.
Summer Reading Program Photo Galleries
We've started posting pictures from our summer programs in
our photo galleries
.
(Read More.)
So far we've got photos of the soil and water conservation program, the Star Wars day, the party on the lawn, and the Crawford Park District program. We'll be posting more summer program photos in August.
Policy Changes
Starting September 1
st
, 2013:
(Read More.)
As before, videos still may only be renewed once. Thanks for your patience and understanding as we implement these changes.